Mobile S.P.E.C.T. Coach Rental Available Now - Nationwide!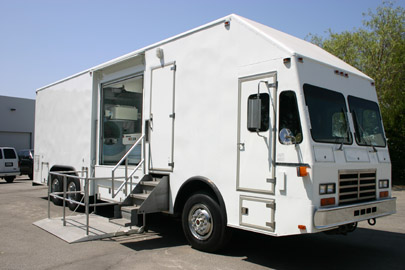 Keep Your Nuclear Medicine Department
Up and Running with PMI
Short and long term SPECT coach rental available.
Coverage while your nuclear medicine equipment is
being installed or during downtimes.
High energy capability (Gallium, Indium, I-131).
Excellent performance with resolution equal to or
better than any other camera on the market
New rectangular head camera with automatic whole body bone capability
Easy delivery and set-up
New state-of-the-art work station; Cardio-SPECT gated wall motion etc.
Technologist and/or training available